The Seven Wonders of Gozo
azure window, azure window gozo, gozo, gozo cathedral, malta, Places, ramla ray, The islands, The Seven Wonders of Gozo
Malta has a sister island, Gozo. It is smaller than our island but no less beautiful. No visit to Malta would be complete without spending a day or two exploring the delights of this island.
Measuring 14 km x 7 km, there is an amazing amount squeezed into this modest land mass. From a calendar full of festivals to a landscape full of wonders, there is a lot to see and experience here. We have selected seven of the best. Most of these can be explored by boat, a great way to travel!
Azure Window
The aptly named Azure Window is a natural rock arch perched on the edge of the mainland close to Dwejra. Formed when two sea caves collapsed, this amazing backdrop has been featured in Game of Thrones and The Count of Monte Cristo. It's also very popular with scuba divers.
Ramla Bay
Ramla Bay is the best beach on Gozo and perhaps in Malta too. A stretch of lovely red sand sits in the lovely undeveloped landscaped and provides the ideal place to relax and enjoy the warm waters of the Mediterranean.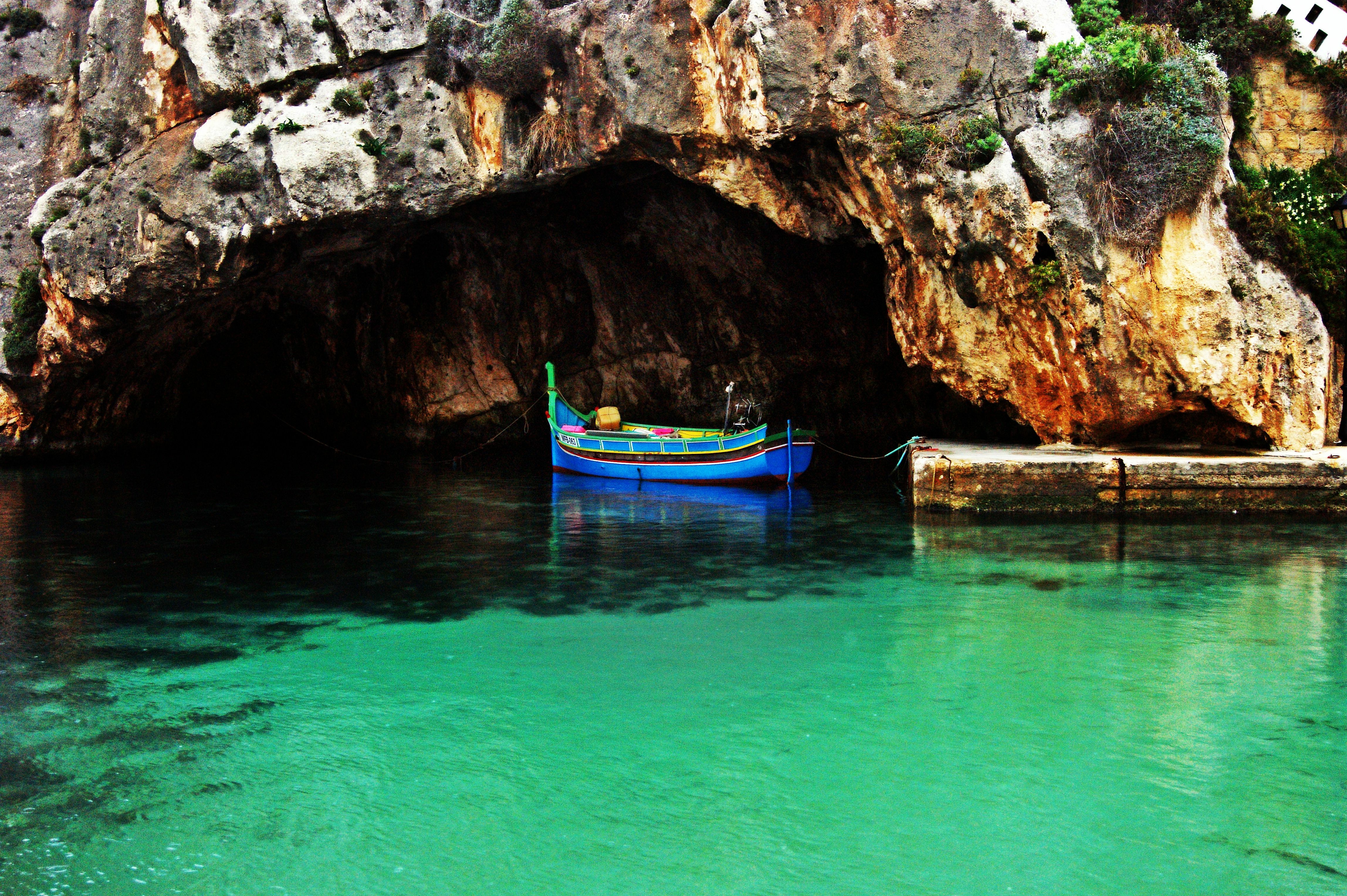 Calypso Cave
Calypso Cave is located close to Xaghra and overlooks Ramla Bay. Locals think that this cave is the one mentioned in Homer's Odyssey where Calypso kept Odysseus a prisoner. What we do know is that it is a beautiful place in its own right that overlooks the most amazing bay.
Xlendi bay
Xlendi bay is one of the most beautiful places on the entire island of Gozo. Located in the south-west, the rugged landscape, dark blue sea and sandy beach have to be seen to be believed. Now a tourist haven, this small fishing village has been transformed while the natural beauty has remained. 
The Old Citadel
The Old Citadel in Rabat is a reminder of invasions long past. Built by the Knights of St. John, the fortification was designed to protect the island from invaders. Several hundred years later, The Old Citadel is a major tourist attraction that offers not only a glimpse into our past but amazing 360-degree views of Gozo. 
Gozo Cathedral
Set within The Old Citadel, Gozo Cathedral is a major landmark on the island. Built somewhere around 1711, this building was built upon the site of a Roman temple. Built from local limestone in the shape of a cross, the building features the amazing statue of Santa Marija. 
Ġgantija Temple
Ġgantija Temple is a UNESCO world heritage site. They are some of the oldest free-standing stone building anywhere in the world and are a must-see. Built around 3600 BC, the two temples hint at a sophisticated culture on the islands long before classical antiquity.
Those are just seven of the many wonders of Gozo. Considering it is only a short boat journey from Malta no visit to our island would be complete without a day or two here!