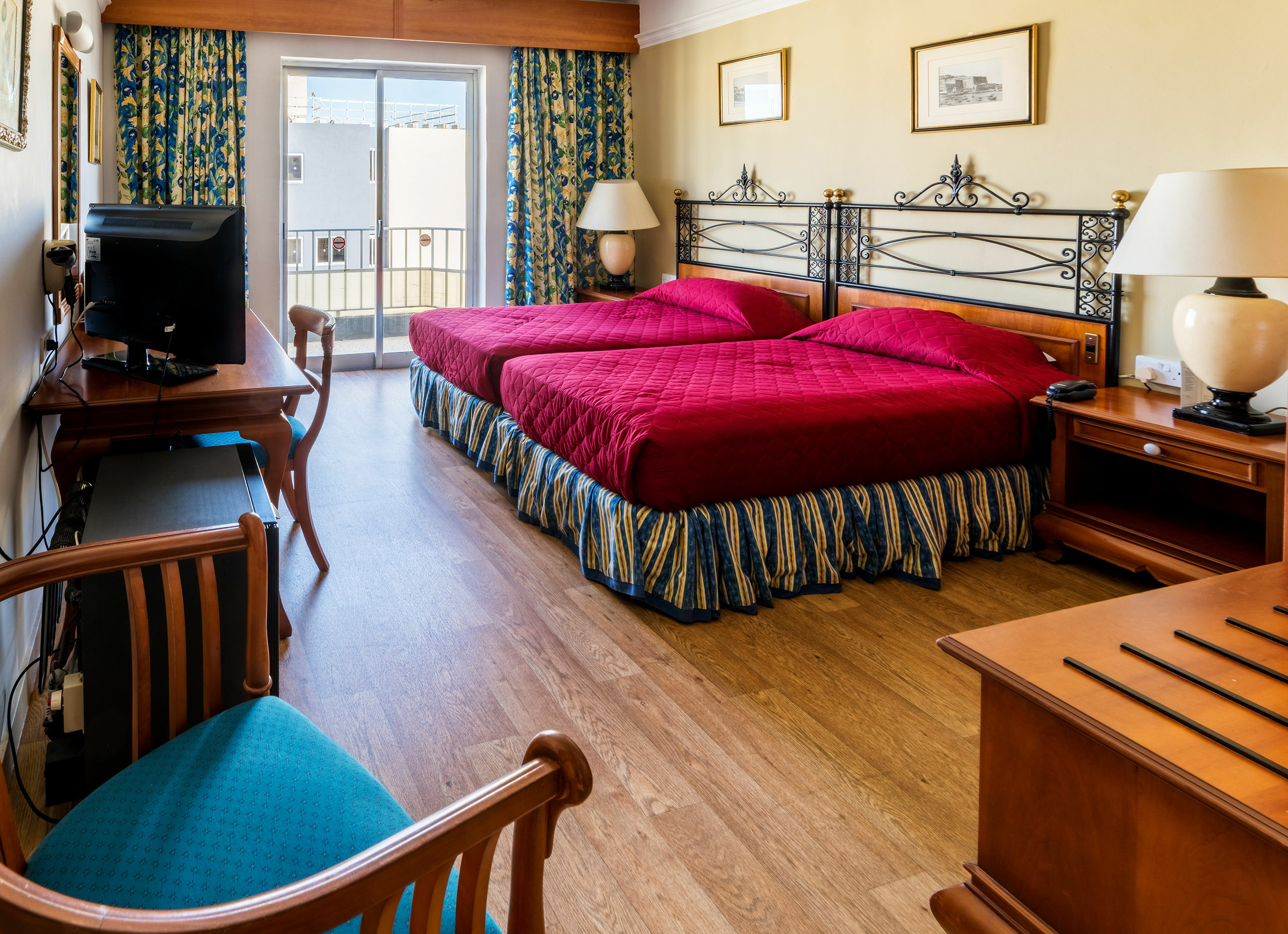 Use BOOKTOPAZ and get €50 P/P OFF
Book your 7 nights of pure relaxation at the 3 star Topaz Hotel in St Paul's Bay directly from our website. Enjoy the sunshine and get €50 p/p off when using the promo code BOOKTOPAZ.
The hotel is a few minutes' walk away from the promenades of St Paul's Bay and Buġibba, meaning you're only a few steps away from many international restaurants, bars and entertainment for all ages.
To top it up, the hotel is offering every guest booking using the promocode BOOKTOPAZ a selection of the following FREE upgrades worth a minimum of €50 per person:
– Free Breakfast (equivalent to EUR 6 per person)
– Free upgrade to Pool View (equivalent to EUR 8 per room)
– Free early check in (equivalent to EUR 25 per person)
– Free late check out (equivalent to EUR 25 per person)
– Free Airport Transfers (equivalent to EUR 50 per vehicle)
– Free cancellation up to 48hrs before arrival
Terms and Conditions:
– The offer is valid for bookings on a first come first serve basis and subject to a limited number of rooms. Offer will be automatically closed once the limited number of rooms are utilised for any given date.
– Bookings are to be made from 1st May 2021 to 31st July 2021 for Travel period from 1st June to 31st October 2021 for bookings of minimum 2 Adults staying for 7 nights. Booking window may be reduced and/or extended at the discretion of the Topaz Hotel.
– Booking is paid in full at time of booking. Should one need to avail of the free cancellation 48hrs before one need guest are to contact topaz hotel directly to advise about the request to cancel 48hrs prior to arrival to Malta. Cancellations less than 48hrs before arrival shall see full cancellation charges apply. PromoCode is invalid for cancellations.
– Bookings of 8 nights and over shall avail of the Free Breakfast for the first 7 nights only. Applicable Breakfast charges apply for the remaining nights.
– Offer is valid for persons not resident in Malta travelling to Malta. Guests need to provide a copy of valid flight ticket to confirm eligibility for the offer as well as to have the free transfer service organised.
– Total reduction between promo code discount and free upgrades may not exceed €100 per person. In cases, where the promo code discount is more than €50 per person, a reduced selection of FREE upgrades will be made available.
– Airport Transfers included is a Shared Shuttle Service Transfer (up to 8 stops)
– The offer is only valid for bookings made via www.topaz.com.mt. Bookings via social media, email or telephone are not eligible.